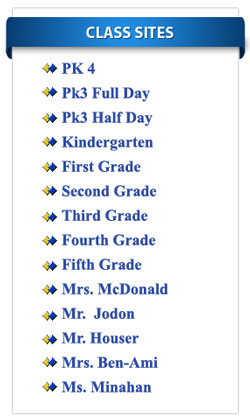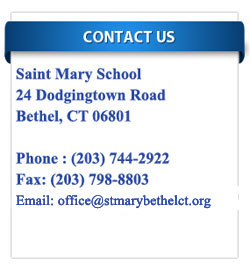 KINDERGARTEN INFORMATION SESSION
Tuesday, December 13th, from 9 am - 10am.
Karen Johnson, MA Early Childhood education, will give a talk on Kindergarten readiness. Open to all in the community.
PRE-K to 8th GRADE
NOW ENROLLING FOR 2016-17
For more information, please contact our Director of Enrollment,
Linda Garvey, at Lgarvey@Stmarybethelct.org or 203-744-2922.